Consulting
---
Complete IT for a new House
I was asked to consult for Heutschi Architekten AG on providing the complete IT for a newly built single-family house. This included networking, wifi, server, entertainment system and more. While a challenging project, I've learnt a lot and am happy with the end result.
Wifi and Network Upgrade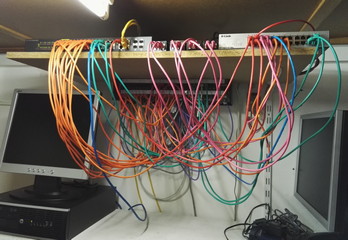 I had the opportunity to upgrade the whole wifi setup as well as all the network devices for the CEF European Regional Office Kilchzimmer. The wifi coverage had been bad for a long time and more devices started to fail, so it was decided to replace everything. Additionally their network had been experiencing various issues, so new devices were installed.